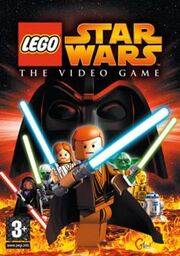 Welcome to the Geekyest Geeks Wiki
Edit
Hello soon to be user. Welcome to Geekyest Geeks wiki. This is a wiki where people can talk about the best video games they have ever played. There will be so many things for people all ages can do. Log in to the wikia and enjoy yourselves.
We Welcome You!
Edit
If you want to join Geekiest Geeks Wiki, we would be more than happy if you do. Don't be shy. The more contributors means the more things we can get done. Gamers are able to talk about their favorite videogames! You can also get promoted to an admin if we see if you are doing good things to this wiki, but you have to be on here more than you want to if you are an administrator.
Want To Join
Edit
If you are here to browse, go ahead and do so. But if you are gonna join, message me on my talk page. If you want, you can also tell Angel on his talk page. Then, once one of us replies to you, feel free to start creating pages of video games you have heard of.
Latest activity
Edit
Photos and videos are a great way to add visuals and to your wiki. Find videos about your topic by exploring Wikia's Video Library.
News Archive
Edit
April 2nd 2014 Do you have any ideas on how to improve this wiki? Please go onto Cmv2003's talk page.
May 7th 2014 LORD OF DARKNESS has been promoted to an admin by Cmv. If you need any help, don't be afraid to contact him.
May 19th 2014 Icecream is now an admin. If you need help, please ask him.
June 30th 2014 Be sure to check out our newest user Gizx9. He posted the pictures above the news archive.  
July 1st 2014 Gizx9 is now an admin. If you need help, feel free to leave him a message on his message wall.
July 18th 2014 AngelWings214 is an admin. If you're pondering about something, talk to him.
August 13th 2014 Googleybear is now an admin. If you are struggling on something, don't be afraid to ask him
September 28th 2014 LORDOFDARKNESS is crowned the winner of the 2014 Mainspace Race!
Community content is available under
CC-BY-SA
unless otherwise noted.